THANK YOU VIDEO: PURCHASE EXAMPLE (WINERY)
Thank You Video Purchase Example Winery: Text
Thank You Video Purchase Example Winery: Video
HOW WINERIES USE THANK YOU VIDEO
THANK CUSTOMERS FOR THEIR FIRST PURCHASE
WELCOME CUSTOMERS TO THE WINE CLUB
Thank You Video Purchase Example Winery: List
EXAMPLE THANK YOU VIDEO MESSAGE SCRIPT FOR A WINERY
When wineries use Thank You Video they have all relevant information right in front of them as they record their message.
​
This means they don't need to spend time researching each customer before they thank them.
Ideas for your thank you video mesage:
​
Thank your customer by name

Recognise them if they are a repeat customer

Welcome them if this is their first purchase

Tell them about where you are recording the video from to set the scene

Tell them a bit about how you made their wine

Ask them to reply to the video email if they have any questions.
​
Here's an example thank you video script for a winery:
​
Step 1 - Introduce yourself
"Hi Josh, it's xxxx here from xxxx winery."



Step 2 - Thank them for their order, and note if it is a first purchase or repeat.
"I just wanted to say a big thanks for your first order with us."



Step 3 - Set the scene.
"I'm recording this video from our Shiraz vineyard. These vines are about 30 years old and as you can see are fruiting up nicely for next vintage."



Step 4 - Talk about what they purchased
"I see you bought our most recent Shiraz, this one I am really pleased about. It was aged in an oak barrel and there are some lovely warm notes that have come through. Pair it with some bold cheeses, grilled eggplant or a nice beef and it will be just perfect."



Step 5 - Wrap up
"Anyway, your order is on it's way to you in Oakland, and should with you in the next day or so.
If you have any questions just reply to this email this video is in and I'll come back to you. Thanks again for your first order, we really appreciate it, and if you are ever in the Napa Valley let us know and we'll show you around the cellar door and vineyards."
Thank You Video Purchase Example Winery: Text
HOW WE MAKE IT EASY FOR WINERIES TO SEND A VIDEO MESSAGE TO EVERY CUSTOMER
Everything you need to know in order to send a personalised message is displayed right in front of you as you are recording.

This makes it super easy to personalise your message for each customer.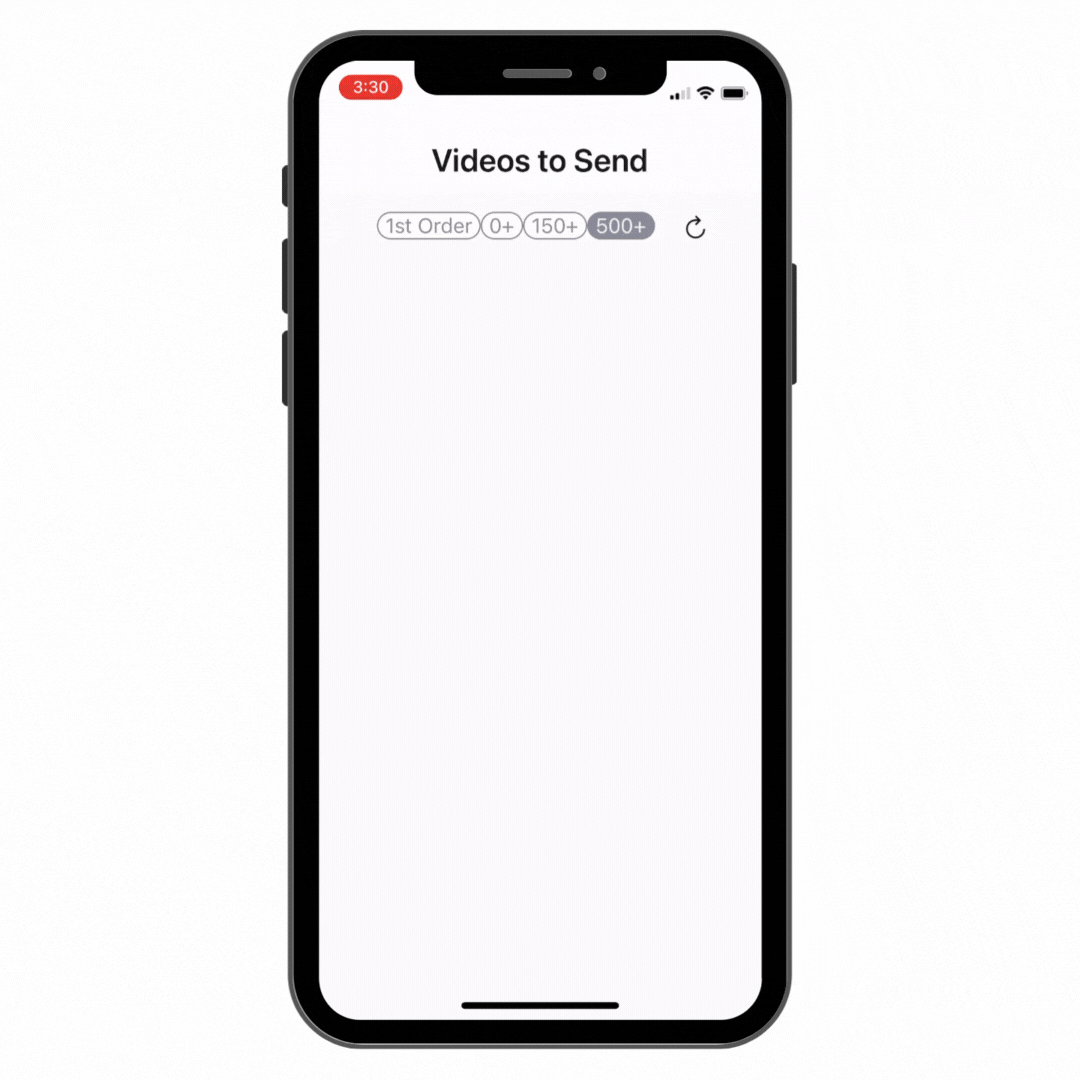 Prioritise which orders you send a thank-you to.

You might like to say thanks to first time customers only, or those who made large purchases.

Given each video typically takes less than 60 seconds to record, you might just decide to say thanks to everyone!
All videos delivered to your customers will be fully branded to your store.

In the admin console you can quickly upload your logo, hero image, and select your colour scheme and brand watermark.

This way your customers get an amazing and on-brand authentic experience.
INTEGRATIONS & AUTOMATION
Orders automatically flow to the mobile app within 2 minutes of being completed.

We support many popular eCommerce platforms including Shopify and WooCommerce, and they super simple to get going.

If you're not sure if we support your store, contact us and we'll let you know.
Thank You Video Purchase Example Winery: Services